Watch the video
Apple iPhone 12 mini Case in Kumquat Vegan Leather | Screen Cleaning Sanitizing Lining | Smart Window
This beautifully handcrafted Kumquat faux leather iPhone 12 mini case is designed to protect your iPhone 12 mini from the knocks and bangs of everyday life, and avoid damage to that all important, expensive to repair, screen. 
All our iPhone and iPad cases feature our special blend of micro-fibre that cleans those dirty screens, which cause eyestrain, and are infused with premium antimicrobial technology, to protect against harmful bacteria.
Officially approved by the Vegetarian Society and Vegan approved by Peta
Handcrafted iPhone case in the finest premium, animal-friendly, vegan faux leather, approved by PETA and The Vegetarian Society.
The viewing window is perfect for busy-bees wanting to check calls, messages and notifications at a glance.
Best 360° Protection against damage in daily use.
Unique lining cleans away eye straining greasy finger-marks from the screen, with every slide.
Microfiber lining is infused with antibacterial technology, starts destroying harmful bacteria in seconds, and working at full strength for the case's lifetime.
Anti-static within the lining averts electrical charges that can damage the phone.
Fast ejection slot and easy access to all ports.
Hidden shock resistant layer helps protect against accidental dropping.
Protects against the risk of harmful RF Radiation.
Super Slim Sleeve Design for Ultimate Protection
Our super slim sleeve design looks sleek and stylish and provides superior protection against knocks, bangs, scratches, and damage. Say goodbye to bulky cases and hello to a streamlined solution that keeps your devices safe without sacrificing style.
Unique Screen Polishing Lining for a Crystal Clear Display
Tired of dirty fingermarks causing eyestrain and ruining the look of your screen? Our NueVue cases feature a unique screen polishing lining that effortlessly removes smudges and fingerprints, ensuring your display remains pristine and easy on the eyes.
World-Class Antimicrobial Protection for a Healthier You
NueVue cases are infused with the same leading antimicrobial additive used in hospitals, nursing homes, and by NASA to protect astronauts from harmful germs, bacteria, and viruses. This powerful technology is proven to kill 99.99% of microbes, keeping you and your devices healthier.
Certified Safe and Effective for Long-Lasting Protection
Our antimicrobial additive is approved as safe by European certification bodies and the FDA in the USA, ensuring the highest protection standards. With its non-diluting formula, you can trust that your NueVue case will provide a full-strength, long-lasting defence against harmful germs and bacteria.
5-Year Warranty and 30-Day Hassle-Free Returns for Your Peace of Mind
Our eco-leather cases are backed by a 5-year warranty, ensuring you're investing in a high-quality product designed to protect your phone against damage. We're confident in the durability and craftsmanship of our cases, which is why we stand behind them with a solid guarantee.
In addition, if you're not completely satisfied with your purchase, we offer a 30-day hassle-free return policy. We want you to be absolutely certain that our cases are the perfect fit for you and your devices. Experience the difference and buy with confidence, knowing that we have your back!
Fast Order Processing and Shipping for Your Convenience
At NueVue, we understand that receiving your items promptly is crucial, which is why we're committed to processing your order as quickly as possible. Typically, orders are shipped on the same or next working day from the time you place your order, excluding weekends.
For specific inquiries about your order, please don't hesitate to contact our Customer Services team at info@nuevue.com.
Stay Informed with Tracking Information
When you choose a shipping option with tracking, we'll keep you informed by emailing the carrier and tracking information once your shipment is completed.
Affordable and Free Shipping
Enjoy FREE shipping on standard shipping option.
Swift Delivery Times
Expect your EU orders to arrive within 7 working days. We use Royal Mail for shipping all our orders where appropriate, ensuring a reliable and timely delivery experience.
Features
Our Unique Lining
Not just a pretty face, our cases contains an innovative microfibre lining that keeps your iPhone snug, whilst also eliminating bacteria from your device in seconds.
No need for wipes - the lining also wipes away unsightly marks that can cause eyestrain, fatigue, and headaches with every swipe.
Eliminating bacteria from the device surface helps to prevent the spread of illness, blemish-causing dirt and scratches on your screen.
An anti-static effect within the microfibre also averts electrical charges that can cause damage to your iPhone without you knowing.
Dirty Screens Cause Eyestrain
Research has proven that dirty greasy screens cause eyestrain, blurry vision, red tired eyes and headaches. Nearly 70% of adults experience digital eyestrain.
All it takes with our unique microfiber blended lining, is one easy slide, to clean the screen every time you slide the device in and out of the case.
NueVue is a lot more effective than rubbing your phone on a sleeve or carrying a cloth, and it avoids scratches or damaging Apple's Oleophobic screen coating. Also, a dirty screen is just plain ugly!
Source: American Optometric Association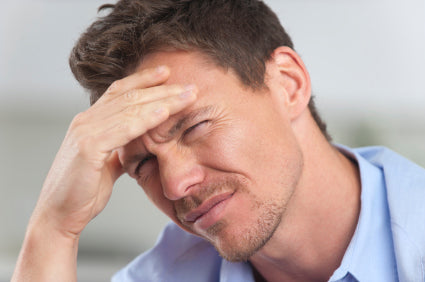 Bacteria Makes Us Sick
Bacteria is all around us, some keep us healthy, while others make us sick such as norovirus, E. coli and salmonella which can live on phones for days and cause tummy upsets, sore throats, jawline spots, acne and worse. So, you don't want them getting from your hands to iPhone, then straight into your mouth.
NueVue cases are infused with the same antibacterial technology the world's leading hospitals use, to keep us safe, protected and works every time you use your device eliminating harmful germs in seconds.